Alice-Simone Balter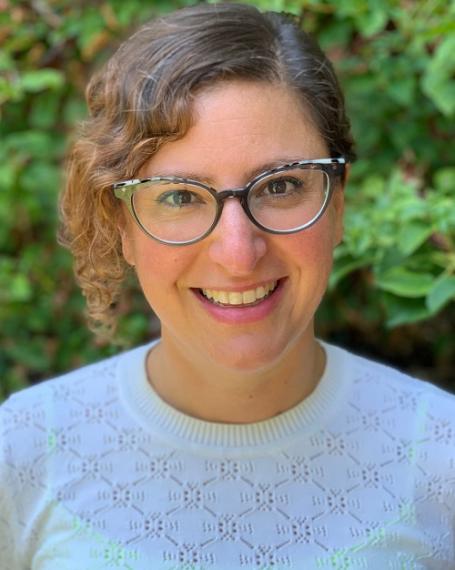 Department of Family Relations & Applied Nutrition
I have two main areas of research in which the common thread to my work is supporting and increasing educators' capacities to promote child and youth health and well-being.
I am engaged in sexuality research, specifically sexuality education in early childhood as a means of body knowledge, sexual abuse prevention, and as social justice education. I am interested in increasing educators' abilities to address sexuality in early childhood.
I am interested in the "contemplative turn in education" (Ergas, 2018) which focuses on educators' first-person subjectivities. My doctoral research examined Kindergarten educator's social emotional competencies - specifically emotion regulation, dispositional mindfulness, and contingent responding to children's negative emotions - which are critical abilities that contribute to educators' mental health and well-being and impact how educators socialize children's emotional development.
PhD, Department of Applied Psychology and Human Development, Developmental Psychology & Education, Ontario Institute for Studies in Education, University of Toronto. 2016-2020
MA, Family Studies (now Sociology Department). University of British Columbia. 2003-2005
Balter, A., van Rhijn, T., & Davies, A.W.J. (2018). Equipping early childhood educators to support the development of sexuality in childhood: Identification of pre- and post-service training needs. Canadian Journal of Human Sexuality, 27(1), 33-42; DOI: 10.3138/cjhs.2017-0036
Balter, A., van Rhijn, T, Davies, A. (2016). Sexual and gender development in early learning settings: An exploration of Ontario Early Childhood Educator's (ECEs) perspectives. Canadian Journal of Human Sexuality, 25(1), 30-40; DOI: 10.3138/cjhs.251-A3
---
I maintain a collection on the University of Guelph's institutional repository to promote open access to my work:
An investigation of expert perspectives on developmentally appropriate sexuality education in the early years (University of Guelph-Humber Research Grant Fund; PI; Co-PI Tricia van Rhijn, University of Guelph-Humber; 2020-2021)
A community-engaged outcome evaluation of Toronto Public Health's Raising Sexually Healthy Children for Child Care Providers program (University of Guelph-Humber Research Grant Fund; PI; Co-PI Tricia van Rhijn, University of Guelph-Humber; 2016-2018)
A qualitative exploration of best practices to support teachers' mental health capacity (University of Guelph-Humber Research Grant Fund; PI; Co-PI Susan Rodger, 2015-2016)
An exploration of early childhood educator's (ECEs) attitudes, knowledge, and comfort-level addressing the development of sexuality in childhood (University of Guelph-Humber Research Grant Fund; PI; Co-PI Tricia van Rhijn, University of Guelph-Humber, 2014-2015)