Tuuli Kukkonen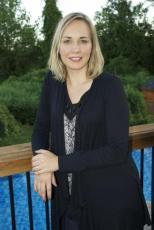 Associate Professor, FRHD
Office:
Macdonald Institute, Room 237
Tuuli Kukkonen is an Assistant Professor in the Department of Family Relations and Applied Nutrition. Her research interests fall within the field of sexual psychophysiology, with a focus on the interaction between biological and psychosocial factors involved in sexual health and aging and sexual health.
She received her Ph.D. in Clinical Psychology from McGill University and completed her pre-doctoral internship at the Sex and Couple Therapy Service (Royal Victoria Hospital) and the Psychosocial Oncology Department (Montreal General Hospital) of the McGill University Health Centre.
Dr. Kukkonen's dissertation research established thermography as a viable tool to measure and compare sexual arousal in men and women.  She has recently received funding from the Canadian Foundation for Innovation to establish a thermography laboratory at the University of Guelph where she will continue to examine sexual functioning in healthy and clinical populations.
Dr. Kukkonen teaches courses on Human Sexuality, Couple and Family Relationships and Communication and Counselling.
PhD (Clinical Pyschology) - McGill University, 2010