John Beaton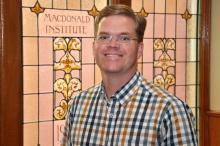 Department of Family Relations & Applied Nutrition
Office:
Macdonald Hall Annex, Room 251
John has primarily taught in the Couple and Family Therapy Program the past 10 years, training graduate students to be therapists.  John teaches courses in the areas of Solution Focused Therapy, and Health & Well-Being. He is a Clinical Member and Approved Supervisor with the American Association of Marriage and Family Therapy. His research and clinical interests focus on Men's Health and Fatherhood, Fatherhood and Special Needs Children. Fatherhood and Autism.  Adoptive and Foster Fathers of Children in Care. 
John is the Co-Principal investigator for a Community Action Research Project: Men's Health, Fatherhood and Cancer.  A project designed to collaborate and engage men, their families and their communities who are managing Cancer.  He also was a Research Collaborator (PI: Kerry Daly) with the Father Involvement Research Alliance, a Community-University Research Project.  He was the Co-Coordinator of the Fathers with Special Needs Cluster group.  John's newest project is to examine fathers stories about raising an autistic child.
John is the author of a number of publications in social science books and journals in the areas of fatherhood, co-parenting, and community intervention. 
PhD (Family Social Studies) - University of Minnesota, 2002
MSc (Couple and Family Therapy) - University of Guelph, 1998