Claire Tugault-Lafleur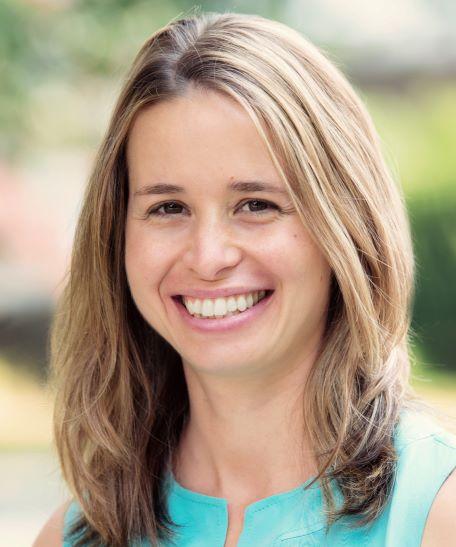 Department of Family Relations & Applied Nutrition
My research program emphasizes healthy eating in children and youth and is shaped by my background as a registered dietitian, fusing methods and theory from nutrition education, public health, behavioral and implementation sciences.
Current Projects:
Mobile health (mHealth) applications for dietary assessment and lifestyle interventions aimed at chronic disease prevention
Determinants, trends and patterns of food and nutrient intakes in the Canadian population using large population-based surveys (e.g. the Canadian Community Health Surveys, or CCHS)
Evaluation of natural policy experiments targeting children's dietary and physical activity behaviours
Food parenting practices and their association with children's eating behaviours
NUTR 4900: Challenges in Childhood and Adolescent Nutrition
NUTR 2050 Nutrition Through the Lifecycle
NUTR 4070: Nutrition Education
 
Post-doctoral fellowship, BC Children's Hospital Research Institute (UBC) (2019-2020)
Post-doctoral fellowship, the University of British Columbia (UBC) (2018-2019)
Ph.D. (Human Nutrition), the University of British Columbia (UBC) (2013-2018)
Dietetic Internship, McGill University Health Center (2009-2010)
BSc Human Nutrition and Dietetics, McGill University (2007-2010)
M.A. Human Geography, McGill University (2005-2007)
B.A. International Development Studies, McGill University (2002-2005)
Please see my Google Scholar profile for updated publications.
Mâsse, L.C. O'Connor, T., Lin, Y., Hughes, S., Tugault-Lafleur, C.N., Baranowski, T., & Beauchamp, M. (2020). Calibration of the Food Parenting Practice Item Bank: Tools for improving the measurement of food parenting practices of 5-12-year-old children. International Journal of Behavioral Nutrition and Physical Activity, 17(140). https://doi.org/10.1186/s12966-020-01049-9
Tugault-Lafleur, C.N., & Black, J.L. (2020). Lunch on school days in Canada: Examining contributions to nutrient and food group intake and differences across eating locations. Journal of the Academy of Nutrition and Dietetics, 120(9), 1484–1497. https://doi.org/10.1016/j.jand.2020.01.011
Tugault-Lafleur, C.N., Barr, S. I., & Black, J.L. (2019). Examining differences in school hour and school day dietary quality among Canadian children between 2004 and 2015. Public Health Nutrition, 22(16), 3051–3062. https://doi.org/10.1017/S1368980019000788
Tugault-Lafleur, C.N., Black, J. L., & Black, J. L. (2019). Differences in the quantity and types of foods and beverages consumed by Canadians between 2004 and 2015. Nutrients, 11(3), 526. https://doi.org/10.3390/NU11030526
Tugault-Lafleur, C.N., Black, J.L., & Barr, S. I. (2018). Lunch-time food source is associated with school hour and school day dietary quality. Journal of Human Nutrition and Dietetics, 31(1), 96–107. https://doi.org/10.1111/jhn.12500
Tugault-Lafleur, C.N., Black, J.L., & Barr, S. I. (2017). Examining school day dietary intake among Canadian children. Applied Physiology, Nutrition and Metabolism, 42(10), 1064–1072. https://doi.org/10.1139/apnm-2017-0125
Tugault-Lafleur, C.N., Black, J.L., & Barr, S. I. (2017). A systematic review of methods to assess children's diets in the school context. Advances in Nutrition, 8(1), 63–79. https://doi.org/10.3945/an.116.013144
Tugault-Lafleur, C.N., Black, J.L., & Barr, S. I. (2017). Reply to MM Graziose. Advances in Nutrition, 8(4), 636–637. https://doi.org/10.3945/an.117.015685