Program Overview
The Master of Applied Nutrition (MAN) program is a one year (3 semesters) program of advanced professional course work and competency-based practice experience. The professional MAN degree is a specialized program for students who have completed an undergraduate degree from a dietetic program accredited by the Partnership for Dietetic Education and Practice (PDEP) within the last 3 years.
Graduates will complete the PDEP entry-level competencies. Completion of the competencies will qualify a graduate to write the registration examination to become a member of the College of Dietitians of Ontario, or the dietetic regulatory body in another province.
The MAN program is a nationally accredited dietetic internship/practicum program recognized by the PDEP Accreditation Council. The course work and practicum options permit the pursuit of interests in the various areas of dietetic practice, while meeting the required entry-level dietetic competencies.
Each semester, students work three to four days per week in a practicum organization and one day taking required courses on campus in Guelph. Through an affiliation with Grand River Hospital (GRH), we are also able to offer a clinical nutrition stream to 4 MAN students per year. (Please see How to Apply for more details).
---
2021 MAN Information Session Slides
Note: program information documents are available in other formats upon request.
---
Students in the Master of Applied Nutrition program will take the following courses:
FRAN*6510 Nutrition in the Community
FRAN*6610 Advances in Clinical/Nutritional Assessment I
FRAN*6710, FRAN*6720, FRAN*6730 Practicum in Applied Human Nutrition I, II and III
FRAN*6740 Foodservice Management in Healthcare
FRAN*6750 Fundamentals of Dietetic Practice-Based Research
Each student will complete three practica in three different settings in order to achieve the variety of required competencies.
Each practicum generally involves three to four days per week with one agency per semester, allowing the student to progress from a novice stage to being able to provide relief for the dietitian during the last few weeks.
The seminar part of the practicum helps students reflect on their development of transferable skills and promotes discussion of these skills with colleagues in other placements. Practica are provided in a variety of settings that reflect dietetic practice in traditional and emerging areas of practice.
In addition to the Department of Family Relations and Applied Nutrition Graduate Financial Assistance, MAN students may be eligible for awards from Dietitians of Canada.
If you are a qualifying member of Dietitians of Canada (DC), check the Student Centre of the Members Only section on the DC website for award details. DC award application information is also available from program directors of accredited undergraduate programs recognized by PDEP.
Would you recommend the MAN Program to others?
"I would definitely recommend this program to anyone who is up for a challenge and wants a better rounded multifaceted education."
"Yes, especially for individuals who are not certain they want to work in a clinical environment. The MAN program provides an excellent variety of experiences in supportive environments and allows you to have more direction/control over your learning."
"Yes - great to get a master's and internship in one year. Great to get three different placements."
"Yes, because I thoroughly enjoyed it and feel as though I learned a lot (both knowledge and skills). I feel prepared to enter the dietetic profession now."
"The opportunity to have three different dietetic internships has given me a very broad insight into the wonderful world of nutrition as well as hands-on skills in various potential work settings."
Applicants to this program must have completed FRAN Admission Requirements and must have obtained their undergraduate degree from an accredited dietetic program recognized by the Partnership for Dietetic Education and Practice (PDEP) within the last 3 years, as well as 3 one-semester 400-level courses in Human Nutrition. These requirements may be in progress at the time of application but must be completed by April 30th. Access to a car for practicum placements and seminars is also required.
General Admission Regulations are found in the Graduate Calendar.
---
Additional Program Fees
In addition to full-time graduate student tuition and student fees, students in the MAN program will be charged an internship fee each semester. This fee qualifies for the tuition credit under the Income Tax Act.
---
Job Searching for MAN Graduates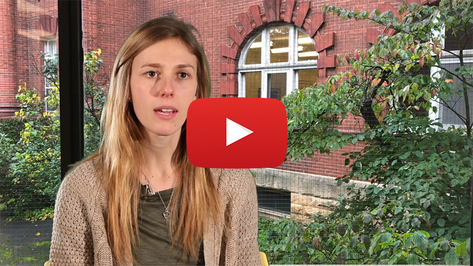 ---